Central Regional VP Dev Kennedy and President Nick Wyman cut the ribbon opening the Chicago Equity Building. Also pictured L-R: WRD Mary Lou Westerfield, Executive Director Carol Wasser, CRD Kathryn V. Lamkey, Asst. ED/Director of Finance Administration Steve DiPaola, ERD Rick Berg
A massive earthquake hits Haiti; more than 230,000 are killed, making it one of the deadliest ever recorded. Broadway Cares/Equity Fights AIDS contributes $100,000 to assist relief efforts.
Equal Employment Opportunities Committee (EEO) Chairs and their staffs from all three regions meet in Chicago for the first National EEO Summit. The agenda includes strong and frank explorations into the concerns of Equity members of color, women, seniors and performers with disabilities. A new brand is decided upon to encompass these concerns and their solutions: EEO: One Voice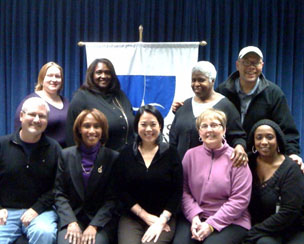 Back L-R: Eastern EEO Business Rep Pearl Brady, Western EEO Committee Chair Barbara Roberts, Central EEO Committee Co-Chair Wydetta Carter, Central EEO Business Rep Luther Goins
Front L-R: Western EEO Business Rep Michael Van Duzer, Eastern EEO Committee Co-Chairs Julia Brenatta-Simpson and Christine Toy Johnson, Central Regional Director Kathryn V. Lamkey, Central EEO Committee Co-Chair E. Faye Butler
The U.S. House of Representatives votes 219-212 to pass the bill overhauling America's heath care system. Health care will expand to cover an estimated 32 million more Americans. The Bill also prevents insurance companies from dropping coverage of the sick, pre-existing conditions, and raising premiums without cause.
UNION, Indeed! The State of Ohio will no longer be split between the Central and Eastern Regions, but will now be handled exclusively by the Central Regional office in Chicago.
The Deepwater Horizon oil platform explodes in the Gulf of Mexico, killing eleven workers. The resulting oil spill takes months to contain and is one of the largest in history.
A terrorist attack on Times Square is foiled when two street vendors spot smoke coming from a parked car at the intersection of 45th Street and Broadway and alert a New York City Patrolman. The car bomb had been ignited but failed to explode. It was disarmed and there were no casualties. Two days later, the bomber, Faisal Shahzad, was arrested after he boarded a flight to Dubai at John F. Kennedy Airport. He was convicted and sentenced to life in prison in October. Two New York City Police precincts will receive Tony® Awards in June for their work during this crisis.
Doris Eaton Travis
Photo: Peter James Zielinski
Doris Eaton Travis, the last surviving Ziegfeld Follies girl, and a great favorite at the annual Broadway Cares/Equity Fights AIDS Easter Bonnet competition, dies at the age of 106, just a few weeks after her 12th Easter Bonnet Appearance.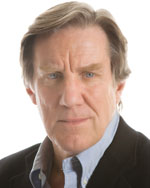 Nick Wyman
Nick Wyman is elected for a two year term as President of Equity. "Previous Equity Presidents have left me some very large shoes (and in the cast of my immediate predecessor, a fetching pair of sling back pumps) to fill. Fortunately, I have big feet."
Sean Hayes hosts the Tony® Awards this year - big winners include Red for Best Play and Memphis for Best Musical. Regional honors go to The Eugene O'Neill Theatre Center in Waterford, Connecticut.
The International Federation of Actors (FIA) endorses the Equity, AFTRA, SAG campaign I AM PWD (Inclusion in the Arts & Media of People with Disabilities), a global outreach and human rights campaign led by performers with disabilities.
Lots of birthdays as the summer heats up: the Peninsula Players Theatre in Fish Creek Wisconsin celebrates its 75th Anniversary, The Totem Pole Playhouse in Fayetteville, Pennsylvania is 60 and so is the California Music Theatre in Sacramento!
2010 marks the 25th anniversary for CTFD (Career Transition for Dancers), the organization that provides emotional and financial assistance to dancers hoping to define career possibilities and skills.
Wikileaks reveals to the public over 90,000 internal reports about the United States-led involvement in the War in Afghanistan from 2004 to 2010.
The House of Representatives passes H.Con Res. 275, designating the second week in September as "Arts in Education Week," acknowledging the extraordinary importance the arts has in the educational process.
California's Proposition 8 is declared unconstitutional by the U.S. District Chief Judge.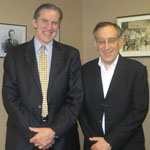 Nick Wyman and Dr. Steve Loeb
On the 55th anniversary of his death, Philip Loeb is remembered in both a rededication of the Philip Loeb room at the AEA office in NYC and a special celebration at New York's Museum of Jewish Heritage.
The Gypsy Robe is 60 this month, but still as fresh and vibrant as the day it was created! To celebrate, thirty Gypsy Robe recipients are on hand for a grand gala as Gypsy robes are shown off and gypsy stories are told. Jennifer Smith, from Once Upon a Mattress, High Society and The Producers says, "The Gypsy Robe Ceremony is really the last moment when the show belongs exclusively to the company, before they give it away to the rest of the world."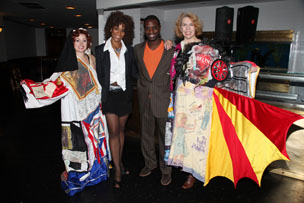 Councillor Melissa Robinette, Robe Recipient Judine Somerville, Adesola Osakalumi, Councillor Christine Nevins
AEA President Nick Wyman and Central Regional Vice President Dev Kennedy cut the ribbon and open the new Central Regional headquarters at 557 West Randolph Street in Chicago. Wyman says, "This building is literally a physical investment in our membership and in particular the thriving Chicago theatrical community. In the Theatre of Chicago, this is the Green Room." Central Regional Director Kathryn Lamkey remarks, "Actors' Equity will be 100 years old in 2013. I fervently hope that all those who are shaping the next 100 years for Equity will find this building to be a beacon for all and a symbol of the strength and foresight that it takes to keep the union vibrant and alive and serving the membership in the best way possible."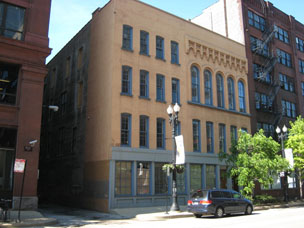 Chicago Equity Building at 557 West Randolph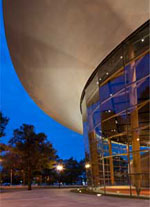 Mead Center for American Theater
This fall marks the 60th anniversary of Arena Stage in Washington, D.C. - the theatre marks the occasion by opening its newly expanded campus in Southwest D.C.: Arena Stage at the Mead Center for American Theater. Arena Stage was the first regional theatre to transfer a production to Broadway (The Great White Hope in 1967) and the first theatre invited by the State Department to tour behind the Iron Curtain.
The Senate votes 65 to 31 in favor of repealing "Don't Ask, Don't Tell," the policy that forbids openly gay men and women from serving in the military.



---