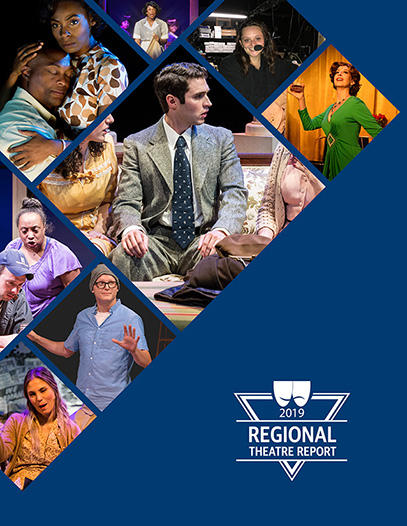 For the second consecutive year Actors' Equity Association released its Regional Theatre Report, analyzing the job opportunities available to members in each of its 28 Liaison Areas around the country.
This year's report, covering the 2017-2018 season that ended in May 2018, confirms $124 million in wages earned by Equity members. Work weeks per member increased 8 percent over last season. 18 of the 28 cities (nearly two-thirds) saw gains in work weeks per member when looking back at last season.
Washington, D.C./Baltimore is the first region to surpass an average of more than 20 work weeks per member. Additionally, the area also generated more than 20,000 work weeks – for the second consecutive season.
The report also covers achievements such as the approval of a new Bay Area Theatres (BAT) Agreement and the New England Area Theatres (NEAT) contract, both of which included wins for Chorus, Principal and Stage Manager contracts. Other highlights in the issue include mentions of new theaters that have gone Equity in the last year, information about regions that have expanded in the last year and new artistic talent that have taken over the helm of certain venues.
Many of Equity Liaison Areas are at different stages of their development. But they also share one important trait: when members work together, they can achieve great things and make a difference for both current and future members